Why Does Colors Matter?
Our lives are surrounded by colors. Color is an important part of the human perception and influences the mind more than we think. Specifically, it has psychological and physiological effects.
Color is a powerful tool for communication. People use colors to express themselves and their emotions, also to simply help themselves feel confident with their bodies and appearance.
Color can influence consumers' impressions of a brand and purchase decisions, and thus it is integral to marketing and branding. The right colors communicate meaning and please the eye, whereas the wrong colors can be unpleasant and even unsettling.
Colors can also influence customers' emotions – either positively or negatively. Many objects have been designed to convey a message through color. By learning the world of "color", we can make use of it in our advantage.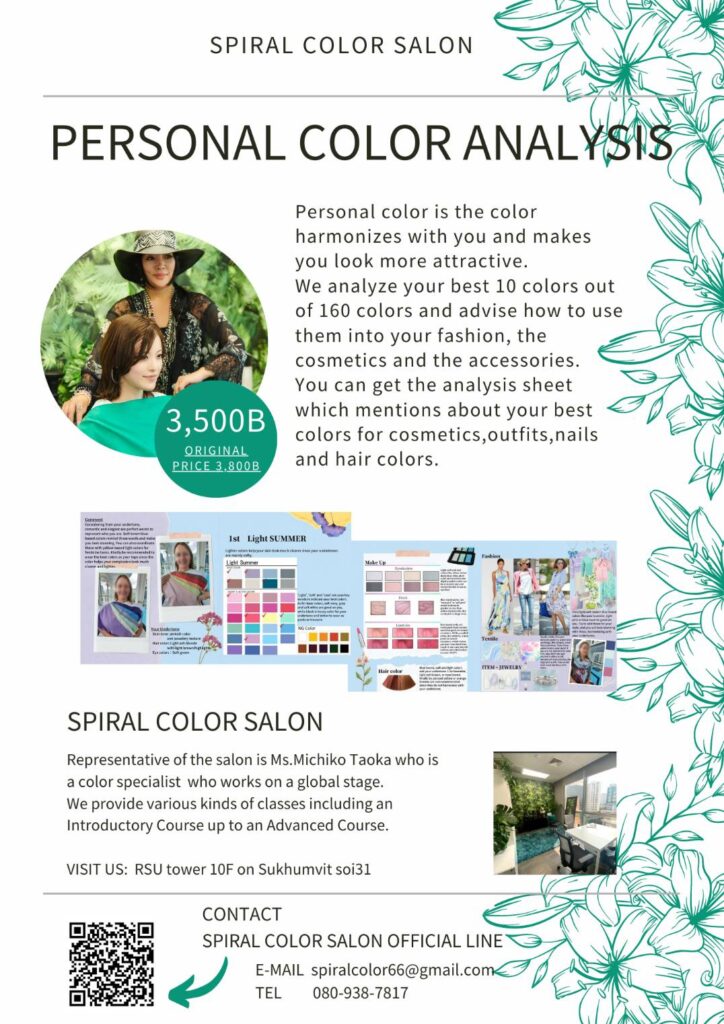 Michiko Taoka
Representative of Spiral Color
Color Stylist / Color Designer
My name is Michiko Taoka, a color designer and representative of Spiral Color.
I was working for DIC Color Design Inc., one of the biggest groups of companies in Japan, as a Network Group Manager. With my 28 years of experience in color design and fashion industry, I wanted to use my knowledge and passion in fashion helping people with their appearance and explain them more how color affect the appearance.
I established Spiral Color in 2008 and started providing services in Thailand since 2011.
I have also published 3 books in Japanese, including "COLOR OF LIFE, Let's Incorporate Colors into Your Life" and "Attract with Colors!" and 1 in Thai language named "Power of Color".

Spiral Color Salon
Spiral Color is a school with official certification from the Ministry of Education, Culture, Sports, Science and Technology of Japan that offers personal color diagnostic services, survey and design for products and corporates.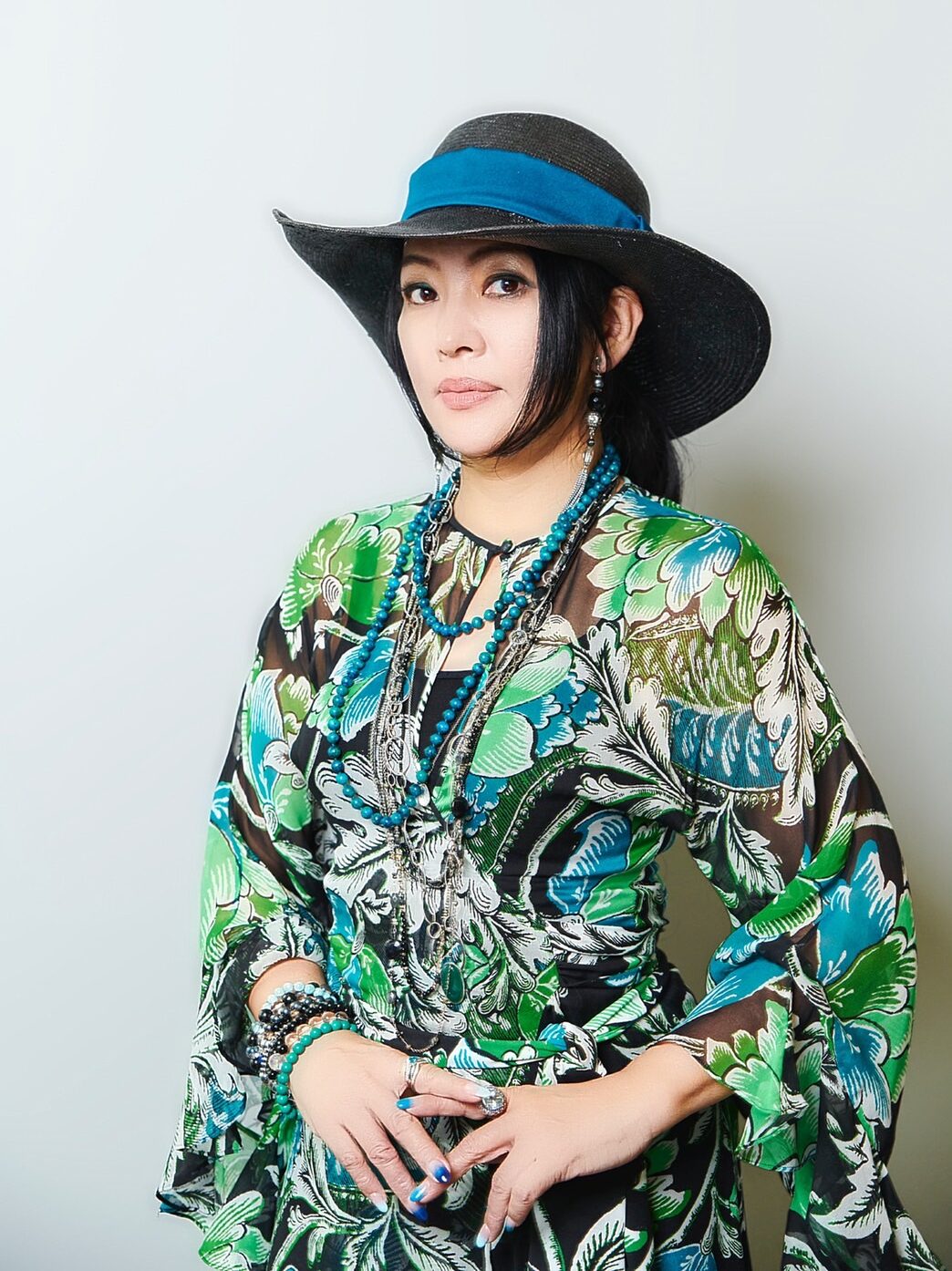 ADDRESS

SPIRAL COLOR SALON
Sukhumvit 31 RSU tower office10F
571 Sukhumvit Rd, Khlong Tan Nuea, Watthana, Bangkok 10110
TEL

080-938-7817